Design & Build Gaging Solutions
Edmunds Gages designs, engineers, and manufactures a full range of comparative based custom gages. Whether you require a fully automated system, or a simple gaging solution, Edmunds can help you find the best way to meet your "zero defect" production goals. We focus our solutions around three gaging medians: 1.) air gaging technology, 2.) electronic contact gaging utilizing LVDTs, and 3.) Our "Precision Vision" based gaging utilizing CCD cameras for super high speed inspection.
From a modified catalog gage, to fully automated, computerized process control solution, Edmunds Gages has the experience and know-how to meet your requirements. We are particularly well-known for custom-engineered, closed-loop, post-process gaging systems where the gage communicated directly back to the part producing machine. Whatever your gaging need, you can count on Edmunds Gages.
Edmunds Gages designs and builds thousands of special gages for many different applications each year.
Click here for our Custom Gaging brochure to learn more.
To request additional information, Contact us.
See also:
Hydraulic Valve Solutions
Orthopeadic Solutions
Rifle barrel solutiuons
Orbiting Scroll
Piston Gage
Fixed Scroll
Connecting Rod
Rotary Compressor
Slot Thickness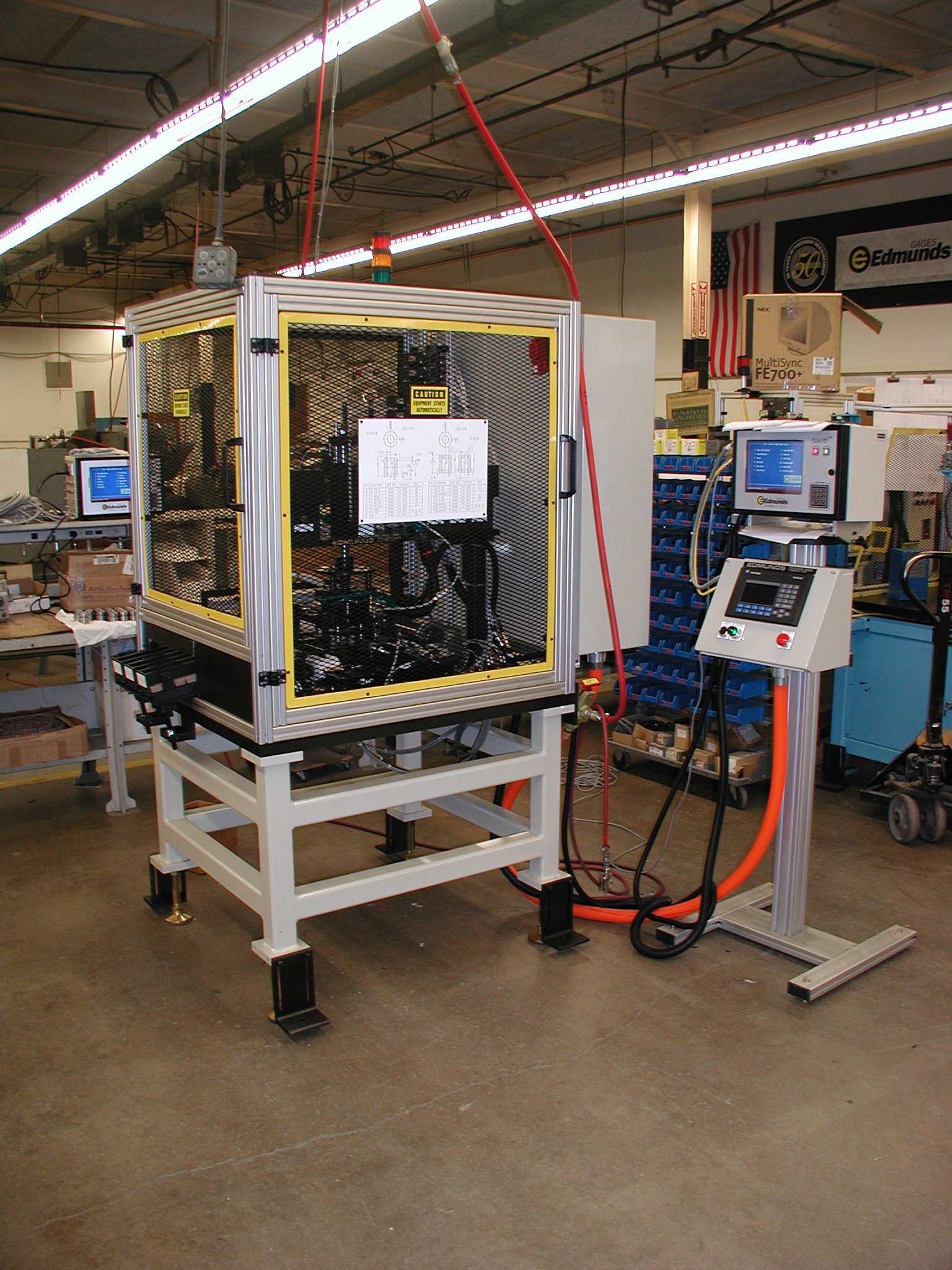 A New Dimension In Precision Measurement
.